Index:
How to block incoming anonymous calls on Android
How to block incoming anonymous calls on iPhone
How to block anonymous incoming calls through the App
How to block incoming anonymous calls from landlines
How to block incoming anonymous calls on Android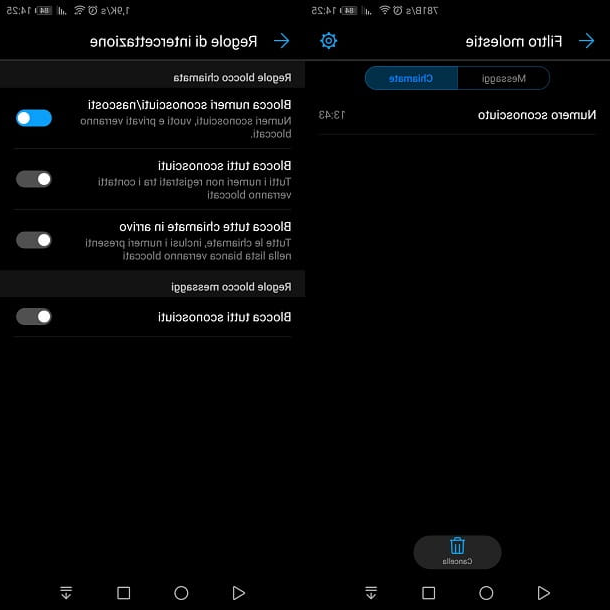 Some mobile devices with Android operating system integrate a native functionality for blocking incoming calls for specific numbers or, in general, for anonymous numbers.
This feature, however, is not necessarily integrated into your device, as Android devices are different from each other and above all there are great differences between one brand and another.
It is certainly easier to install an application to solve this problem, but if your device has this functionality, you could take advantage of it.
To check if the call blocking function is present on your smartphone, I suggest you take a look inside the user manual, in the specifications of your device or consult the web.
In this part of the guide, just by way of example, I will show you the possibility of activating the blocking of anonymous incoming calls, through the blocking function present inside the device I own: a Huawei smartphone.
The first thing to do is to open the phone app, via its icon with the symbol of a handset. The numeric keypad for dialing the number will then appear. Then tap on the icon with the three dots symbol [...] and then choose the item Harassment filter.
In this new section, you will be shown the list of calls and SMS blocked by the native phone app.
Then tap on the icon with the symbol of a gear, which you find at the top right, so as to open the settings panel. Then choose the item Interception rules and move the lever near the item from left to right Block unknown / hidden numbers.
If you want, you can also create a black list where you can enter plain numbers that constantly disturb you.
From now on, when you receive a call from an anonymous number, you will simply see an alert in the notification center, without your phone ringing or you being interrupted while using your device.

How to block incoming anonymous calls on iPhone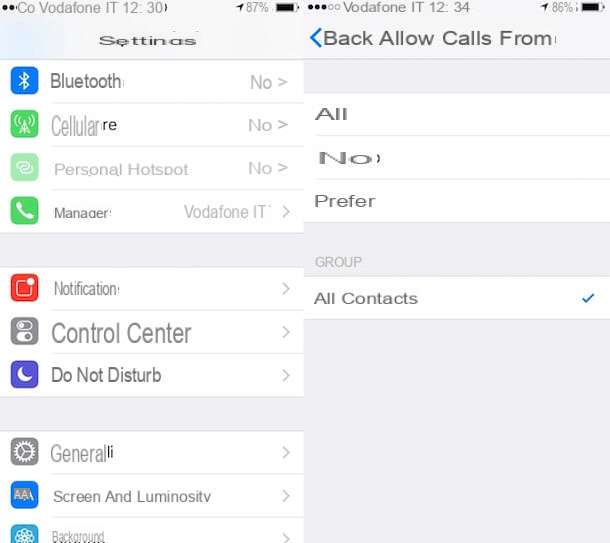 On Apple devices, on the other hand, the solution is simpler, being able to carry out a procedure for blocking single numbers or all incoming numbers, with the help of the function Do not disturb.
This feature, however, will not allow you to receive neither calls, nor SMS or conversations on FaceTime for the whole day or for the time interval you have set. I therefore advise you to view all the procedures that I will indicate below, so as to also find any alternative options that are more for you.
The first step is to open the Settings of your device, by tapping onicon with gear symbol, that you find in the Homescreen. Then select the item Do not disturb and activate the function by moving the lever from OFF a ON (from left to right) for the item Do not disturb.
You can now decide whether to set this mode each time manually or set a start and end time for this function. In the first case, simply turn off the voice Scheduled; while if you want to keep it active, then you will have to tap on the item Start end and set a start and end time.
Then choose if you want the mode Do not disturb is active only when the screen is locked (While the iPhone is locked) or in any case (Everlasting).
Then tap on the item Allow calls from e scegli l'opzione All contacts. In this way, the contacts that are present in your address book will be able to call you normally, while for unknown or anonymous contacts you will not receive any notification of an incoming call.
Then tap the button Go back to exit your incoming call filter settings. If the mode Do not disturb is active on your Apple device, you will notice an icon with the symbol of a half moon, in the upper right area of ​​the screen. However, this icon will not be present if you have set a schedule, as it will only appear at the time you specify.

How to block unwanted numbers via the App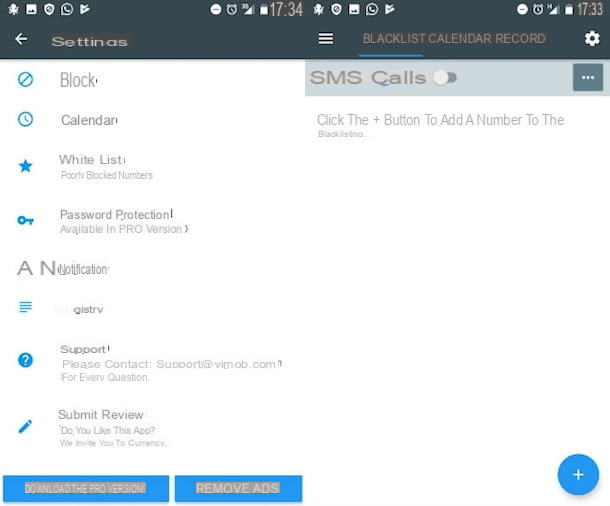 However, the native applications on the devices I just told you about may not fully satisfy your needs. In this case, fortunately, the solution is given by third-party apps, which can be downloaded through the virtual stores of your device.
I therefore propose that you follow a list of applications that I consider noteworthy for the purpose you have proposed. I am sure that, among the ones I mentioned to you, you will be able to identify the one that best suits your needs.
Truecaller (Android / iOS): You will be understood to receive calls continuously from unknown numbers or anonymous calls. You may have been tempted to answer, maybe it could have been an important call. In this case, if you frequently have doubts about who the number calling you might be, you can use the app Truecaller, downloadable for free on both Android and iOS. This app relies on a constantly updated numbering database which will allow you to check if the number that is calling you is potentially unwanted. You will then be able to view the call ID, as well as the ability to set up incoming blocks.
Hiya Caller ID and Block (Android / iOS): it's an app free similar to the one I presented to you earlier. It too relies on a database with telephone numbers, for which you can view the call ID and thus know if it is a number that is potentially unwanted or not. This app also allows you to set up blocks for incoming calls, so that you no longer get hassle.
Number-Block calls & spam (Android / iOS): This application is also free and allows you to block incoming calls and SMS. Also through this application you can view the ID of the calls you receive from numbers not present in your address book. It is therefore another valid alternative.
Calls Blacklist (Android): unlike the apps I have presented to you so far, Calls Blacklist is an app free which has no telephone number database to display the ID of an incoming call. However, it allows you to create black lists to block specific numbers or for anonymous calls. You can also set a schedule to activate the lock at specific times and / or days.
How to block unwanted numbers from landlines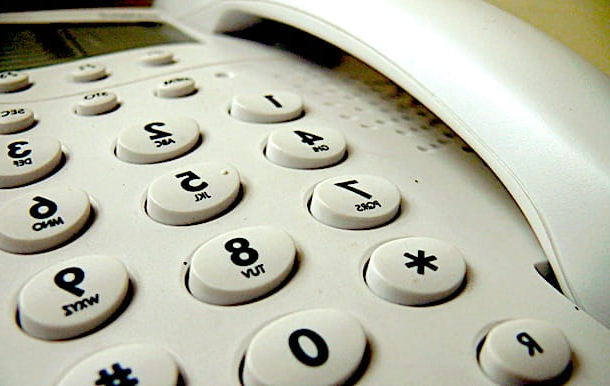 For telephony the situation changes completely: unfortunately at the moment most of the devices for fixed telephony do not have a basic function of rejecting incoming calls. Only in some rare cases do they have a call blocking feature for specific numbers or even for anonymous calls.
As you can understand, in this case, unfortunately, I cannot give you a guide on how to set the block on your fixed telephony device, as the procedure differs from model to brand. However, you can trust the instruction manual of your device or simply search the web and check that the model you own is equipped with this functionality.
If your landline device does not have any option for blocking anonymous incoming calls and you are continually plagued by constant unwanted calls, you have two options: buy a phone that has this feature or contact your carrier via its Customer Service, and check if it is possible to solve your problem.
In the latter case, however, I do not guarantee that the service is free; you will therefore first have to check that the blocking function can be activated on your number and its possible cost.
To contact your manager's Customer Service, you can refer to the guides to which I refer you below.
TIM - How can I speak to a TIM operator
Vodafone - How to talk to a Vodafone operator
Fastweb - How to talk to Fastweb operator
Infostrada - How to talk to Wind operator
Furthermore, I inform you that, if the incoming calls come from telemarketers, you can then carry out the procedure free to fill in and send the form made available by the Public Register of Oppositions.
Through this service the citizen is protected, giving him the possibility to remove his telephone number from the lists of telephone marketing operators, so as to no longer receive calls for commercial purposes or for market research. As the saying goes: to extreme evils, extreme remedies!
How to block incoming anonymous calls