Index:
How to block unknown numbers on Android
How to block unknown numbers on iPhone
How to block unknown numbers (Android / iOS app)
How to block unwanted numbers from landlines
How to block unknown numbers on Android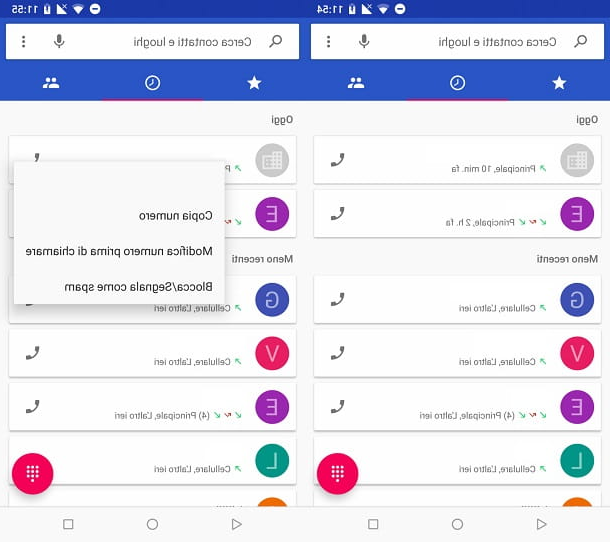 If you need to block an unknown number on your Android device, I can recommend you to use the internal call blocking tool. However, keep in mind that this feature is not necessarily present on all Android devices. Also consider that Android smartphones are not completely alike: manufacturers often add, remove or modify features; therefore the call blocking tool may not be available or may even be located elsewhere. With this guide, I will show you the procedure to follow on a device with an Android 8 (Oreo) operating system.
A first effective method to use is to reach the app settings Telephone of your device. Open the native calls app (telephone handset icon) do tap sul three dots symbol (...); then select the item Settings. Now select the wording Call barring and, on the next screen, tap on the item Add a number. Type, in the field Phone Number, the unknown phone number you want to block and then tap the button Block.
Just as an example, on another Android device from another manufacturer you might find it inside the app instead Phone, setting Harassment filter, which will allow you to manage and filter unknown incoming calls.
Another method to block an unknown number is to block numbers directly from the received call history. Tap ontelephone handset icon and select the call history tab. Look for the number that called you that you want to block and hold your finger on it, so as to bring up a context menu. Tap on Block / Report spam (or any other similar wording) so as to immediately add the number to the unwanted contact list.
I can also suggest a third method that you can use to block an unknown number. This method consists in diverting the call of a contact in the address book directly to your answering machine. You will therefore have to add and save the unknown number that called you in your address book.
After saving the number in your address book, open the app Contacts and find the number to block. Tap on it and then tap on three dots symbol (...). Select quindi la voce Route to voicemail / All calls to voicemail. Whenever that contact tries to call you, their call will automatically be diverted to your answering machine.

How to block unknown numbers on iPhone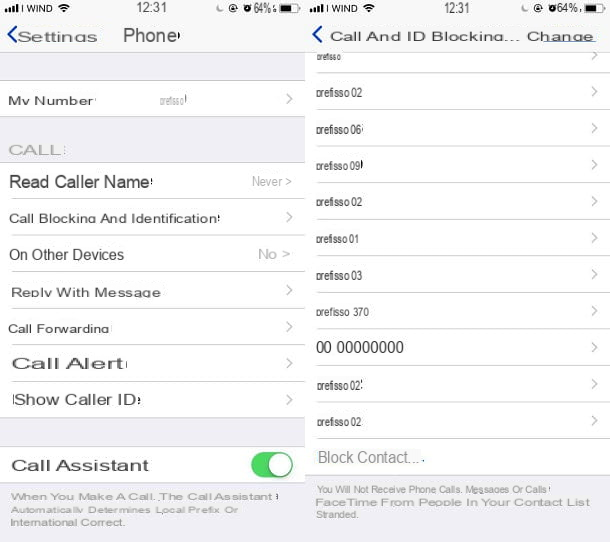 Similar to the procedure indicated for Android devices, you can block a number on your device with an iOS operating system just as easily. In fact, you can use the native iOS functionality to block any contact; this block, however, is not limited to calls only, but also to text messages and conversations on FaceTime. If you are therefore interested in knowing the methods to be used to block an unknown number on iOS, continue reading the next lines.
If the number calling you is not in your contact list, then you can block calls directly from the received call history. Tap the telephone handset symbol e then tap on the tab Recent (clock icon) that you find in the bar below.
Then locate the phone number to block and tap on symbol alongside information (i). On the screen that appears, scroll through the items until you find the one named Block contact. Tap on it and then confirm the block by tapping on Block contact.
If the number to block is in your contact list, you can also proceed with this other method. From the Home Screen of your device, tap on the app Settings (icona di an ingranaggio) and scroll the list to the item Telephone.
Tap on it and then tap on the item Call blocking and identification. Then tap su Block contact to access a new screen. Select the contact to block, so as to put it in the blacklist. I remind you that blocking a contact means blocking all the numbers connected to it.

How to block unknown numbers (Android / iOS app)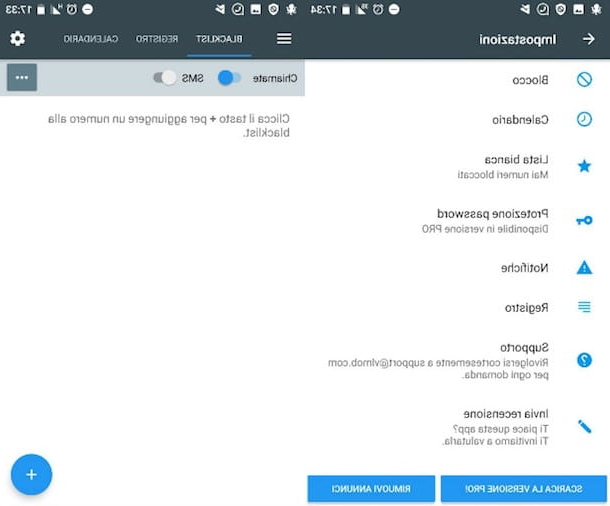 However, the native tools on Android and iOS may not be for you, if you need more complete tools, with additional features. For example, you may want to view the ID of the call you are receiving or block only certain types of numbers, leaving the freedom to call others instead.
These are some of the cases where an app adds those extra features that can completely satisfy some of your needs. For this reason I will list some apps on Android and iOS that you could download on your device and use for the purpose you have set for yourself.
Truecaller (Android / iOS): if you often receive calls from unknown numbers, you may not be the only one to receive them from the same number. Would you like to know in advance who it is and, if so, answer the incoming call or not? Then I recommend Truecaller, an app free which is right for you if you have this kind of need. In fact, thanks to its community of users, a constantly updated numbering database is available with the indication of those which tend to be unwanted. You will then be able to view their ID and, if necessary, activate call blocking.
Hiya Caller ID and Block (Android / iOS): Hiya is an app free similar to Truecaller, with the functionality of identifying the incoming call by means of labels. You can then decide whether or not to answer a call and block all unknown numbers, using the call blocking feature.
Number-Block calls & spam(Android / iOS): it's an app free which allows you to block calls and SMS from unknown numbers. As with the previous apps, it too will show you a label on incoming calls, if they are present in its database.
Calls Blacklist(Android): Unlike the apps I told you about earlier, this app free it has no online database to identify the incoming call. But if an unknown number bothers you, you can put it in a black list, so as to block it. You can also activate a schedule to activate call blocking based on the time slot or specific days.
How to block unwanted numbers from landlines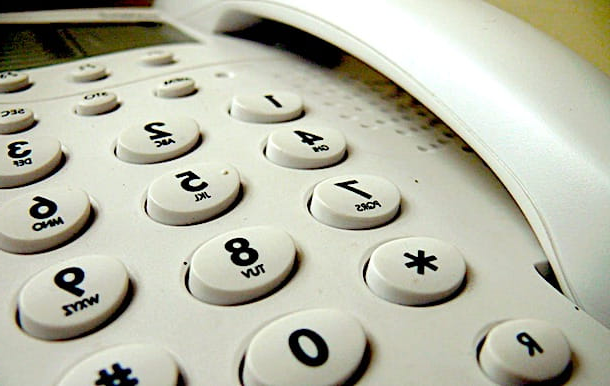 From what you have learned in the previous paragraphs, on mobile devices, such as smartphones, it is not difficult to block an unknown number. The thing changes if we talk about fixed telephony instead.
If you have a recently purchased landline or cordless phone, its features will probably also block incoming call numbers.
I put the sentence in the conditional because it is not said that this functionality is always present. Therefore, in case you need to block an unknown number, I recommend that you check that these fixed or cordless telephones have this feature supplied.
In the event that this procedure is present, I will not indicate in this paragraph a procedure to be carried out on your fixed telephony device to block an unknown number. This is because there is no general procedure that is valid for all devices or for many of them. Then check the instruction booklet of your phone device to find out how to block unknown numbers.
If you have discovered that your device does not have this functionality, then there are only two things left to do: change your telephone set to one that has this functionality or contact your telephone operator.
In this last case, you will need to contact the Our Services of your landline operator and request the blocking of a particular number. However, bear in mind that this service may not be provided by your provider or may have an additional cost. Then check with the operator if it is possible to activate a block on some numbers received and if the service is free.
In this regard, I advise you to consult some of my guides indicated below to find out how to get in touch with an operator of your landline operator:
TIM- How can I speak to a TIM operator
Vodafone- How to talk to a Vodafone operator
Fastweb- How to talk to Fastweb operator
Infostrada- How to talk to Wind operator
Don't forget that, if the one who is bothering you is a call center, then you can fill out grattuitamente a form made available by the Public Register of Oppositions, sponsored by the Ministry of Economic Development.
It is a service that was created to protect the citizen, giving him the possibility to remove his telephone number from the lists held by telephone marketing operators. In this way, you will no longer receive any phone calls for commercial or market research purposes.
How to block unknown numbers